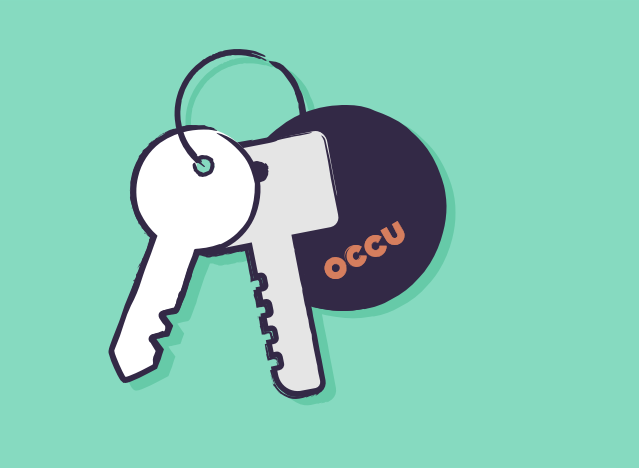 Now hiring! Leasing negotiators
Join the Occu journey
Now hiring: Leasing negotiators
Are you a leasing superstar or a people person with a passion for doing deals?
Occu is changing the shape of renting in Ireland and we want to build on the success we have had to date by hiring a number of Leasing Negotiators. We are continuing the rapid expansion our team and are seeking reliable, enthusiastic, outgoing personalities to become part of our leasing division in Ballsbridge.
✅  The ideal candidate
We don't have an "ideal candidate" as we feel that the best people can fit in anywhere.
You might have lots of experience in leasing or sales (in Ireland or abroad) and fancy making a change into this fast-growing sector. PRS is what we do and ALL we do.
You may have no direct experience but watch a lot of Netflix Real Estate shows and think you can thrive in a deal-driven environment!
You must be highly organised but open to doing things differently, have a strong teamwork ethic and a high-energy outlook on life.
You might already have a PSRA license, or be on the way to getting one.

📝  Main duties
Our leasing team focus solely on leasing. We do things differently so that you can concentrate on what you like doing best. No more maintenance or management queries – just lettings. Our Property Managers love doing that so they take care of business on that side of the house!
Advertise available properties utilising portals, our marketing materials and social channels.
Picking up the phone and actively engaging with enquiries and applicants on a personalised basis in order to provide a "best in class" service at all times.
Conducting viewings across all Occu locations to showcase the product offering at each development, the properties and amenities.
Negotiate lease terms and conditions in order to close new deals.
Organising and conducting move-ins.
Work closely with our Property Managers and Resident Experience (RX) teams.
Utilising our technology to consistently deliver an ever-improving service.
About Occu
Occu is Ireland's fastest growing multi-family (PRS) platform. We want to make renting easier, more transparent and fun for everyone that lives in an Occu property and to enhance the careers of the people that have the passion to bring our vision to life.
We manage properties on behalf of some of the world's leading institutional investors. With over 1,300 units open and a further 800 under development, we have global ambitions to bring our customer orientated approach into new jurisdictions.
At Occu, we are all about people. We say it as it is – no fuss, no faff, just focused on deliverables.
We offer market-leading compensation packages and lots of perks. Did we also mention no suits (well, not often anyway!)
—
If you would like to be part of this exciting journey and believe that you can make your experience and passion shine through by enhancing the rental experience for our future residents, then we want to hear from you.  🚀
👉 For more information about Occu, visit www.occu.ie or email your CV to ross@occu.ie in full confidence.

Occu. Better renting. That's different.
You might also be interested in